English-Russian-English
Translation Services
Home
Document translation
Interpretation
Web site translation
Payment
Contact us
Technical Translation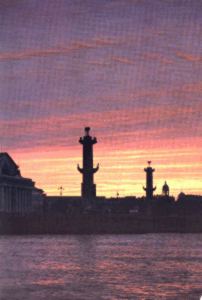 We provide technical translation services of high quality.
All our translators are native Russian speakers graduated English language departments of Russian universities. A lot of our translators have additional education in other fields: technics, legislation, medicine, engineering etc.
We have qualified specialists for translation of any technical, scientific, medical documentation. Our technical translators have backgrounds in different technical areas and great experience. If we have no translators for a tricky technical translation on our staff, we know whom to ask for help, we use services of various consultants who give us proper terminology and style for very special projects.
Below you can see some areas of translation:
Audio/video
Robotics
Physics
Satellite
Science and Technology
Scripts
Optics
Patents
Software Engineering
Microbiology
System Engineering
Oceanography
Tape Transcription
Technical Writing
Telecommunications
Textiles
Travel & Tourism
Typesetting
Environmental Protection
Geography
Electrical Engineering
Energy
Building and Construction
Aviation
Chemistry
Biotechnology
Feel free to send us your documents for estimation. It costs nothing for you. You'll receive our exact terms in some hours.
Documents are accepted and delivered via email as attachments in any format. We have software that makes it possible to read any document. You can also use our US fax (206) 350-3808 to deliver documents.
Our e-mail:info@russian-translation.biz ; US fax: (206) 350-3808
Home
Document translation
Interpretation
Web site translation
Payment
Contact us
Copyright © 2003-2013 Petersburg Translation Bureau.