English-Russian-English
Translation Services
Home
Document translation
Interpretation
Web site translation
Payment
Contact us
Certified translation from Russian to English for US visas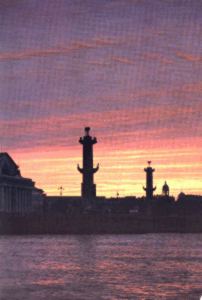 Obtaining a US visa is always a complicated process. In any case, you need certified translated copies of your Russian documents for visa application. They should be translated and certified correctly.
Certified translation from Russian to English for US visa application is one of our translation services. Our translators are qualified and experienced. We know the requirements of the US immigration authorities (INS) and how to certify the translation in a proper way.
We always double check our translation to guarantee the highest quality and to make sure the translation accurately and precisely reproduces the contents of the original. We have translated hundreds of domestic Russian documents already.
We translate:
birth certificates
marriage certificates
divorce certificates
Russian visas
Russian diplomas
and many other documents
We provide certified translation for a very competitive price. Translation of documents for visa applications cost $12 per document page. Our turn-around time is extremely short, you'll receive the translated documents in 24 hours.
If you need translation from Russian to English to apply for US visa, please send your documents via email to:info@russian-translation.biz, or fax: (206) 350-3808.
Our e-mail:englrush@crosswinds.net ; US fax: (206) 350-3808
Home
Document translation
Interpretation
Web site translation
Payment
Contact us
Copyright © 2003-2013 Petersburg Translation Bureau.